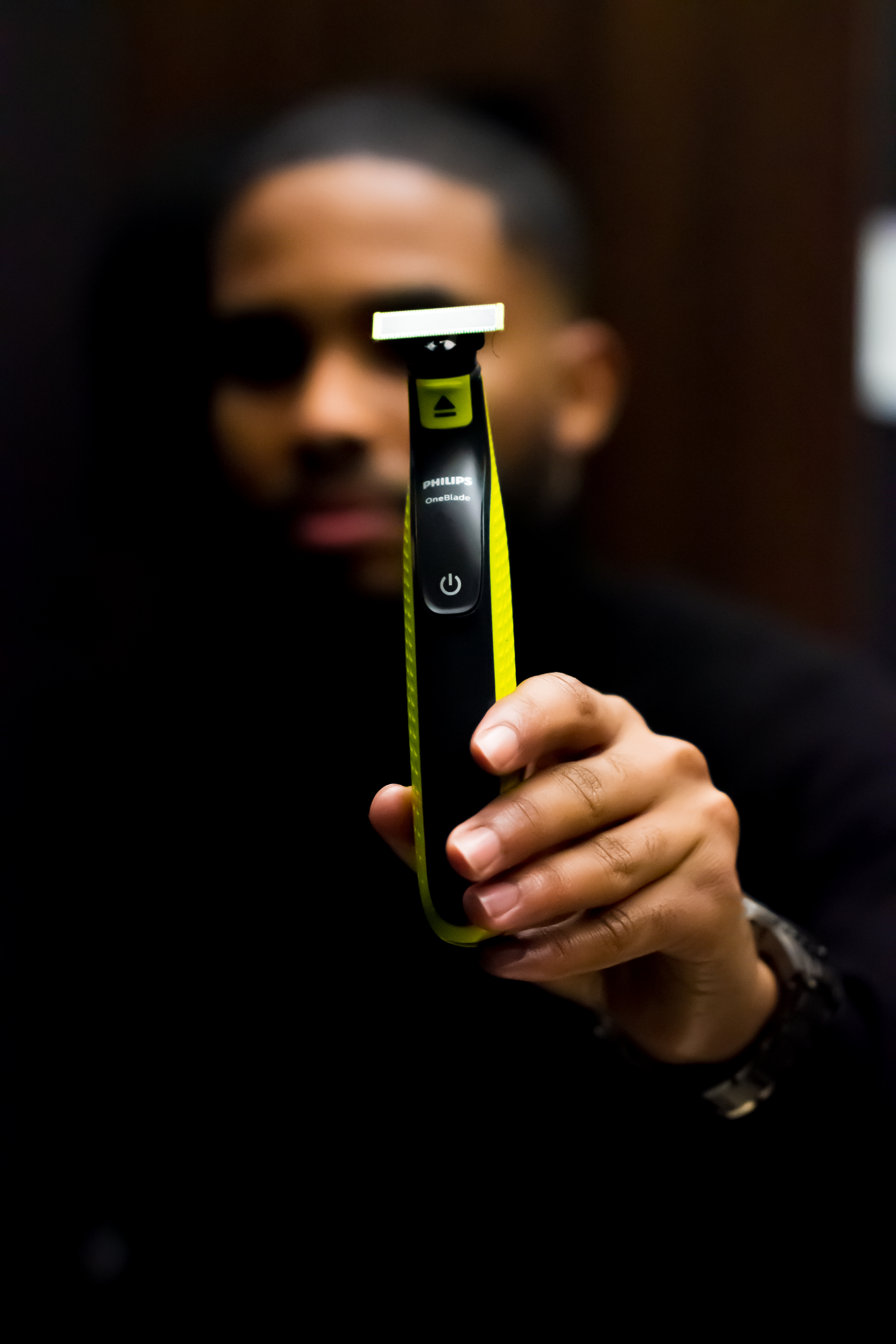 There's no doubt that the lockdown has left us with very few grooming options. With barbers closed, many of us have resorted to taking things into our own hands; some with more luck than others :')
I for one found myself treading the thin line between "arg, I just need a cut", and doubting my true sax.Fortunately, shortly before the lockdown was announced I had received the Philips OneBlade so I had some sort of artillery to help me combat the crust. I just had to sum up the courage to make the first move.
Features
Obviously for a new and innovative product we expect something that is better and/or different from what the market currently has to offer. Philips changed the game by switching up the conventional blade we've come to know. Regular shavers have a blade that needs to be replaced quite often, after a few shaves to be exact. Philips has however changed that with the OneBlade and created a blade that only needs to be replaced after every three to four months. I think this shows forward thinking and is possibly more sustainable.
It also sports a waterproof handle for wet or dry use, and includes stubble combs that allow you to cut your beard to your preferred length. There are three versions, and they all differ on the battery life end: 30, 45, 60 minutes. The battery charges using a UK 2-pin bathroom plug which is convenient especially when travelling.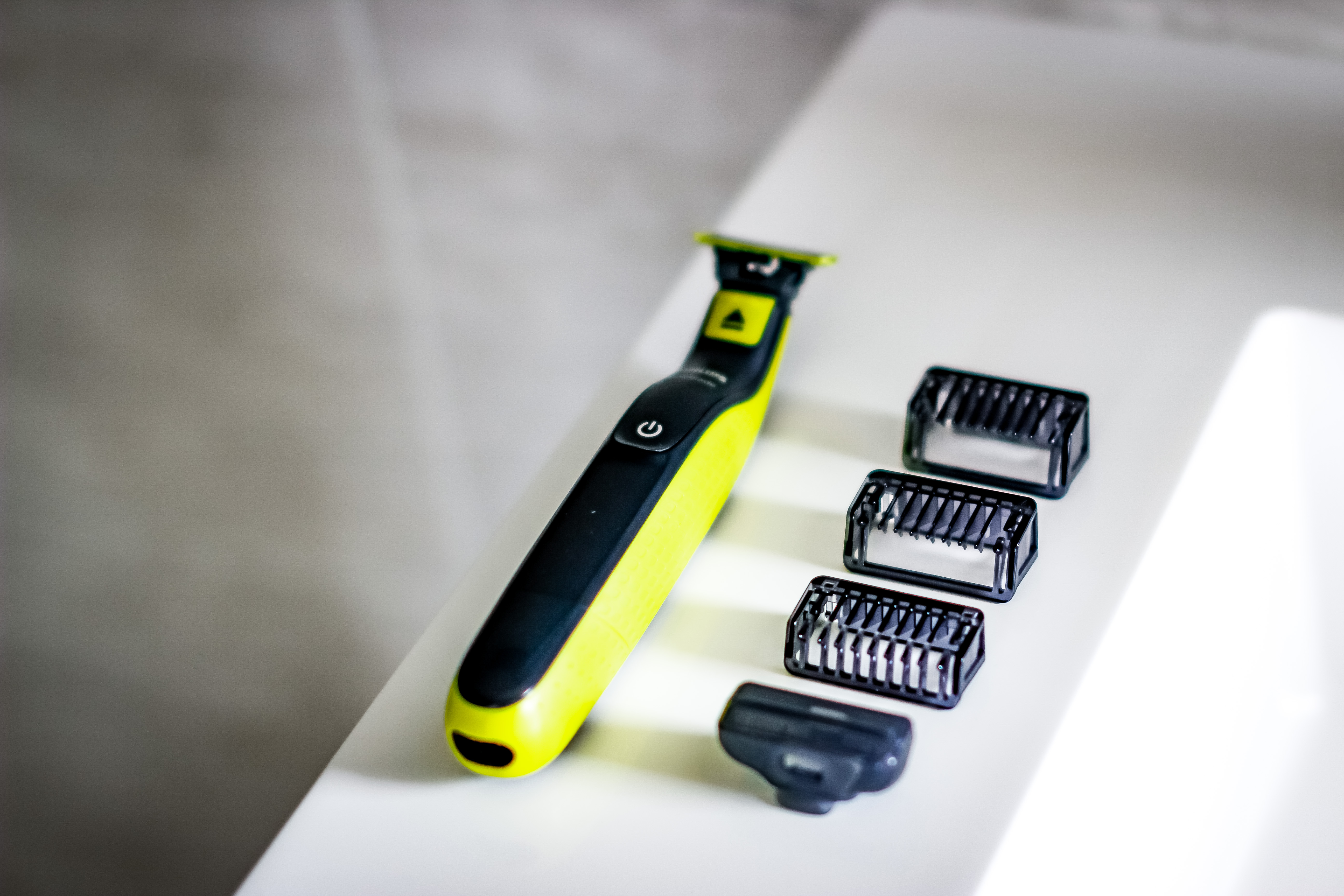 First Impression
It has a very sturdy build, with quality materials. It's not clanky as some of the trimmers and shavers you can find out there. On the topic of trimmers and shavers, it actually does both. I attended the event and one of the speakers mentioned how he struggles with itching, bumps and ingrown hairs after shaving. This was an interesting point for me because I can relate to that struggle.
After using if for a few months I can confirm that my skin reacts better to it than most of the products that I've used. The reason for this is apparently that normal blades focus on a "close shave", and they achieve this by slightly lifting the hair, and cutting it so it can be short enough to retract into the skin. This is great for purposes of a "close shave", but it doesn't work well for all hair types.
My hair curls out when it grown and thus I'm prone to getting bumps and ingrown hairs, so that doesn't work that well for me. I need something that just cuts my hair; that's it. I don't need a tremendously close shave, I just need the hair to be gone; the OneBlade does that for me. I can also shave in any direction (normal shavers recommend shaving with the grain of your hair to avoid pulling and thus bumps and irritation). Based on that I think it's safe to say that that their research and development considered the struggles that black people had when it came to shaving tools.
So with all of that said, I really enjoy the fact that it doesn't wear as easily or harbour dead skin, hair, etc after a few uses like the regular shavers. It's a straight, clean blade that just cuts. It cuts my beard quite well and allows me the flexibility to shave wet or dry.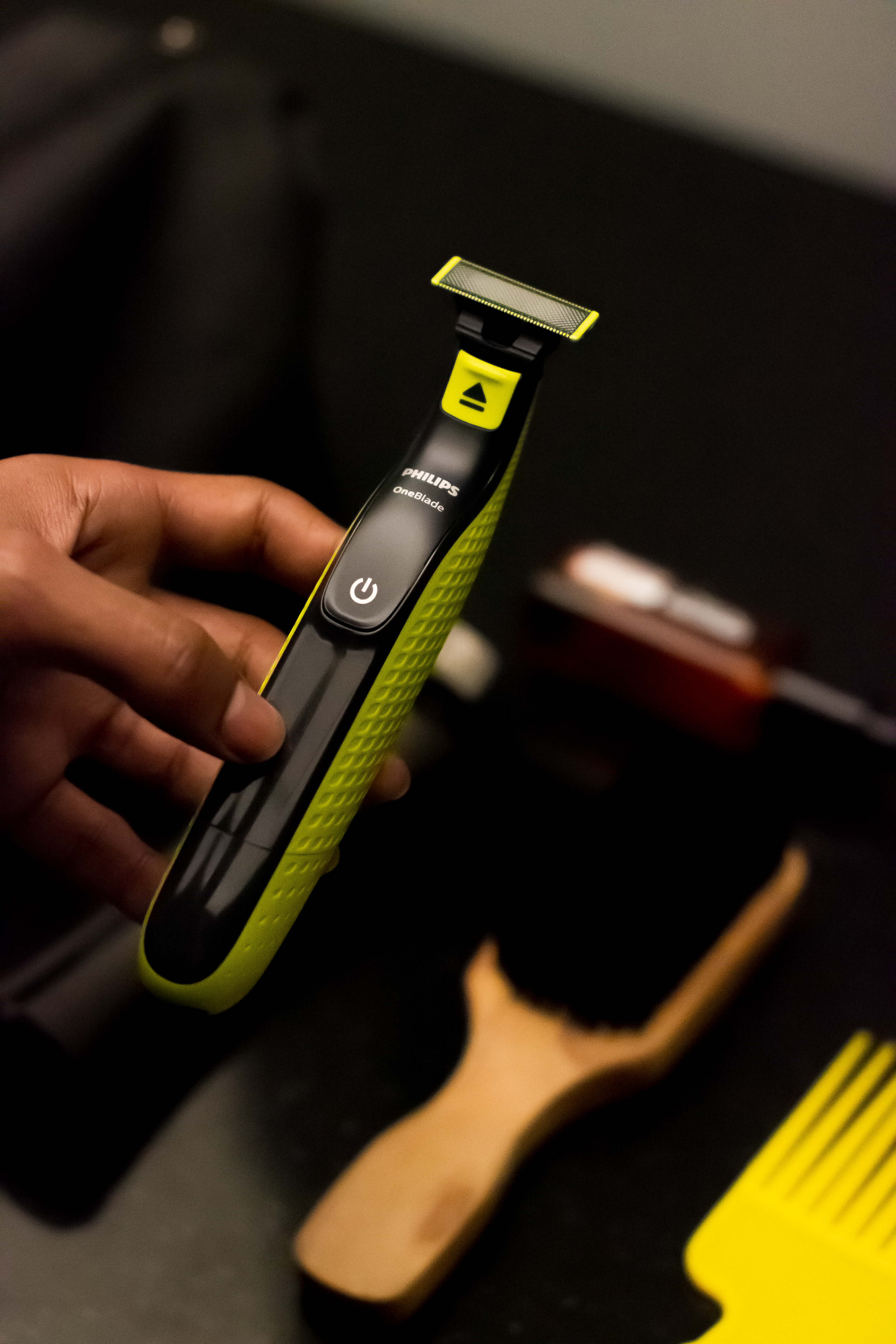 What I don't like
I do have a few things that I felt it was lacking though. The first thing is the sharpness of the blade, it works very well on the beard but I wish I could trim my hairline as well. The blade is quite sharp and works well for beards, but it struggles with my hairline. That's prolly what normal hair clippers are there for(?) However, I would've liked it to go the extra mile on that.
Although the body is quite sturdy, the blade sometimes comes off if your angle is off. For that reason I try keep it flat on my skin to avoid any awkward pressure that might unclip it.
I'm also not sure what the point is when it comes to pricing the different machines according to battery life if no one will ever use it for more than 30 mins at a time, maybe it's just me (let me know in the comments if you shave for longer than 30 mins?). I would've liked the price difference to be based more on the additional accessories that it comes with, and maybe a higher end design (with that said, the R899 version has a nice, premium design).
Overall this is a solid option when it comes to personal grooming tools. I think the main thing for me is the reduced possibility of bumps and irritation, travel-friendliness, and the intersection of quality v cost.
If you have a OneBlade, please make sure to let my know how it's treated you in the comments below! If you're planning to buy it, it is available at Dischem, Clicks, and Take-A-Lot!