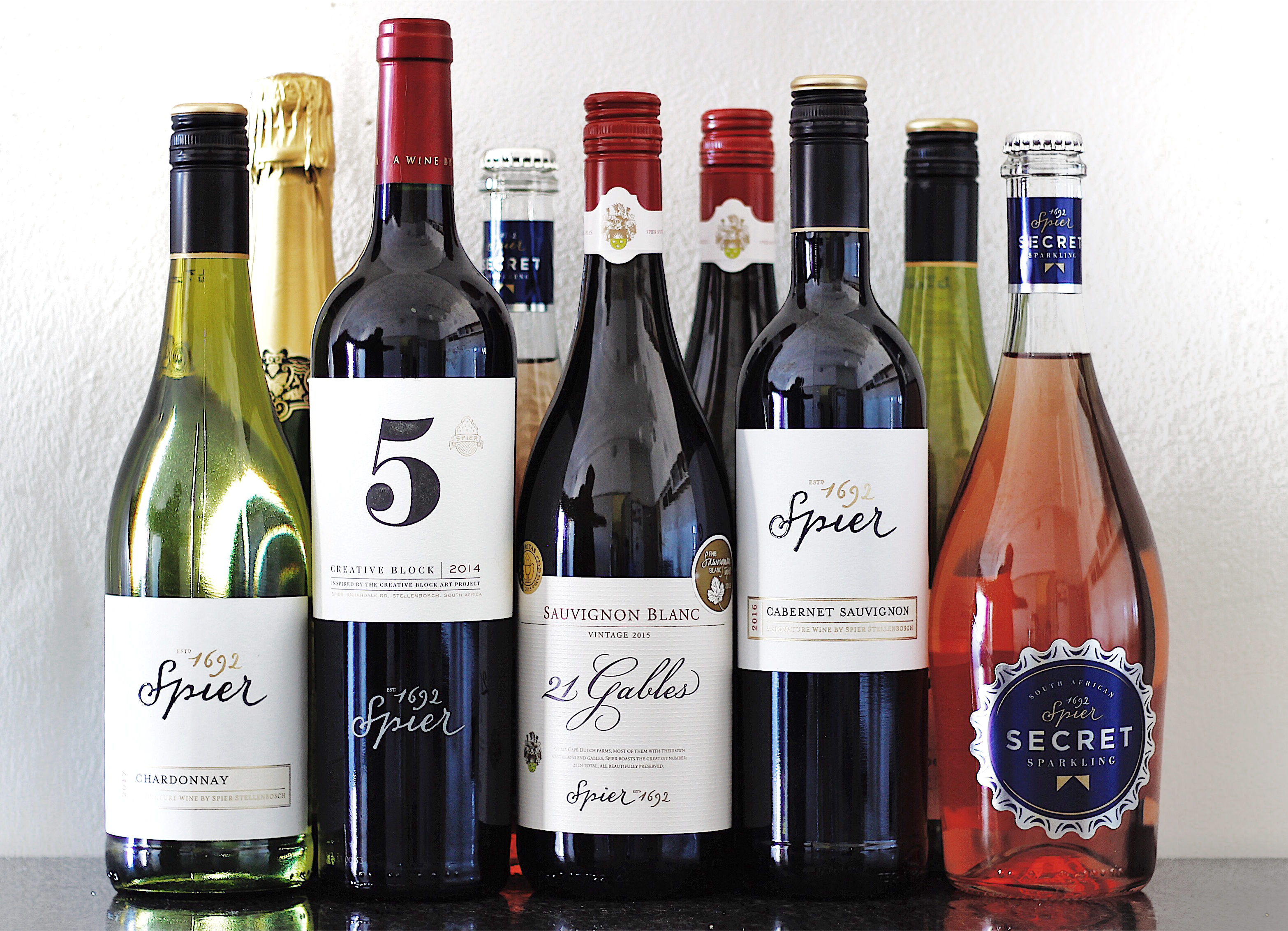 One of the lessons my brother taught me when to comes to anything I do is to first cover all the basics…. Well, to be honest he was saying that with reference to my wardrobe (you can't buy a yellow suit before you have a the basic black/blue/navy) but I just took that and I use it with everything else in my life. It's working quite well, so thanks
bro
!
Anyway, getting to the point of this post, I'll be going over a few basics that I rate will come in handy for you especially if you're a newbie to wine. I'll also be giving away a case of wine at the end of the post, so look out for that!
1. Invest in the right glasses (a.k.a Stemware)
So as a student, I've always been reluctant to buy wine glasses because they always break. You start with 4 a few games nights later you end up with just the box. So I eventually got over that that fear/reluctance and just kept buying more because, I enjoy my wine better in proper "stemware". So the pro's ultimately outweigh the con's for me.
When I buy stemware, I look for the kind with a really thin rim. These apparently make the wine taste better, but the rationale behind my preference is simply not wanting a heavy ass wine glass. That's another reason I prefer crystal stemware over it's glass counterpart, crystal can be spun very thin and still be durable, where as glass is usually spun quite thick to be durable. I also look for a medium-sized bowls because they work well for most kinds of wine. Here's a link to the kind of glasses I prefer; you can also opt for the stemless option because their usage is more versatile and they are less susceptible to breakage because they don't have stems
On the topic of stemless glasses, you can take it a notch up and get double-walled, stemless glasses. These are better than the normal single-walled ones because the temperature of your hand doesn't affect the temperature of your wine. This ties in with the etiquette of holding your wine glass by the stem in order to avoid heating up the wine with your hand by holding it by the bowl. They're also great for picnics as they're stable and won't fall over.
Spier will actually be running a promotion where you get two double-walled, stemless glasses when you buy the Creative Block 3 and 5 gift set. This will be available at all Makro stores from 1 October – 31 December.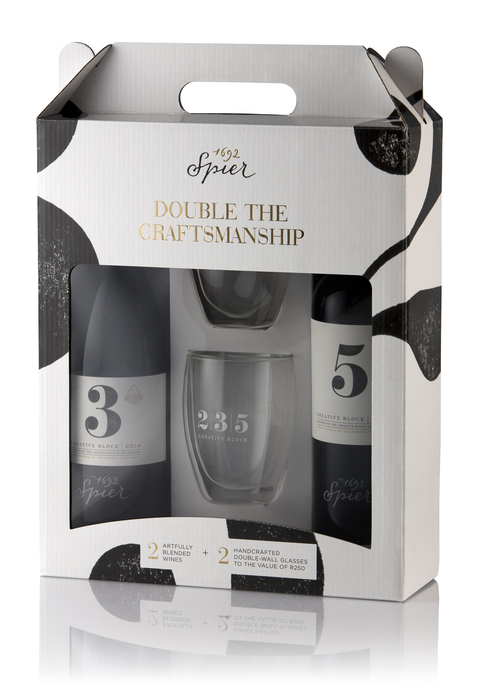 2. Get the right tools
This aspect sort of ties in with #1 because both form part of the apparatus you need to have a hassle-free experience with wine. The first thing you need to get is a proper, reliable corkscrew. In my early days of being a student, the last thing on my mind was a corkscrew. So on a few occasions when I was confronted with removing a cork, (don't judge me or ask how) I used a pair of scissors and a skillet to open it. Not very classy or appealing but I got the job done okay!
Once you have that, I'd also recommend an air-tight sealer and pourer to just solidify everything. The seal is essential to keep the wine (or champagne) "fresh", and the pourer just helps you avoid that annoying spillage.
3. Store the wine properly
While we work towards having climate-controlled wine cellars or a young electronic wine cooler in our homes, we have to store these blends and single varietals somewhere comfy. So the first rule when storing wine is to keep it out of direct sunlight, there can be light, just not direct sunlight. You also want to keep it away from heat sources, say next to a microwave or on top/next to a fridge. If you're really serious (which you don't have to be) or out of space, keep it in the darkest, coolest spot in your apartment: a closet/cupboard.
4. Keep a few bottles on hand
Now that you have the apparatus, and a spot to keep your wine: get a few bottles to have with your meals, or if you're like me, whenever you feel like it.
Firstly, you don't need to buy 12 at a go, unless of course you're already certain about what you like. Even then, I wouldn't recommend that because I rate it's always better to experiment: 1. to discover new wines that you might like or; 2. to find out what you really don't like. It's better to buy 1-3 at a time whenever you can.
I'd recommend that you get a few easy-to-drink's and then maybe one or two for a special occasion. For the easy-to-drink's, I'd recommend a Sauvignon or Chenin Blanc when it comes to whites. And for the reds, I'd recommend a Merlot or Pinotage. For the special occasions or if you've cooked an amazing meal and want something to pair it with accordingly, I'd recommend some award-winning stuff from Spier's 21 Gables or Creative Block ranges, these usually do it for me.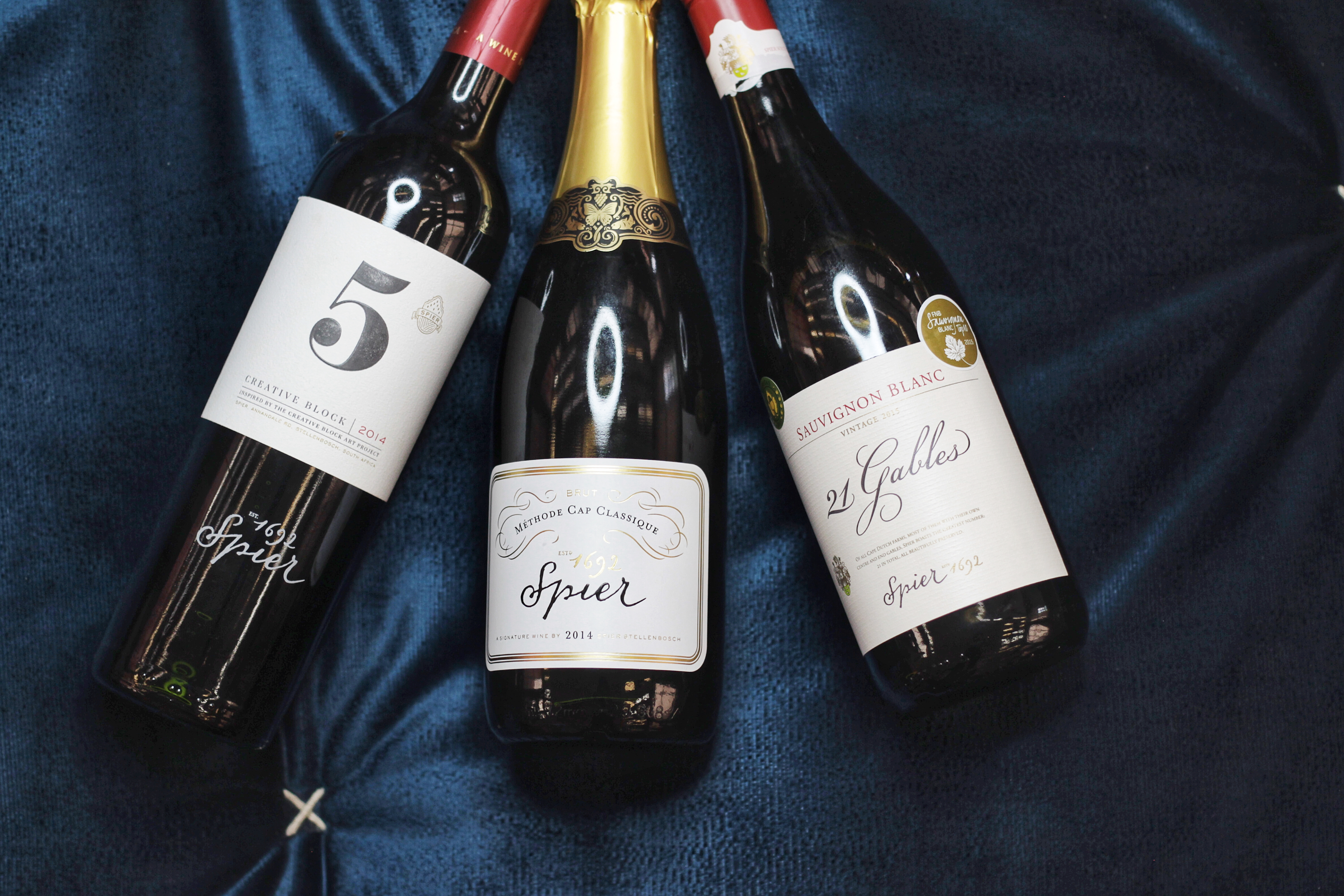 5. Join an online wine club
I'd recommend joining a wine club. The cool thing about this is that it'll help you experience different kinds of wines, which ties in  with what I said above regarding experimenting. With some wine clubs, like the Spier Wine Club, you also get invited to exclusive events and get discounts at their restaurants and on wine purchases.
Now that we've covered what I consider the basics, you can check out my previous post about wine jargon and food pairings. This will come in handy when you make a purchase from the store or when you're in a restaurant trying to decide what kind of wine to have with your meal.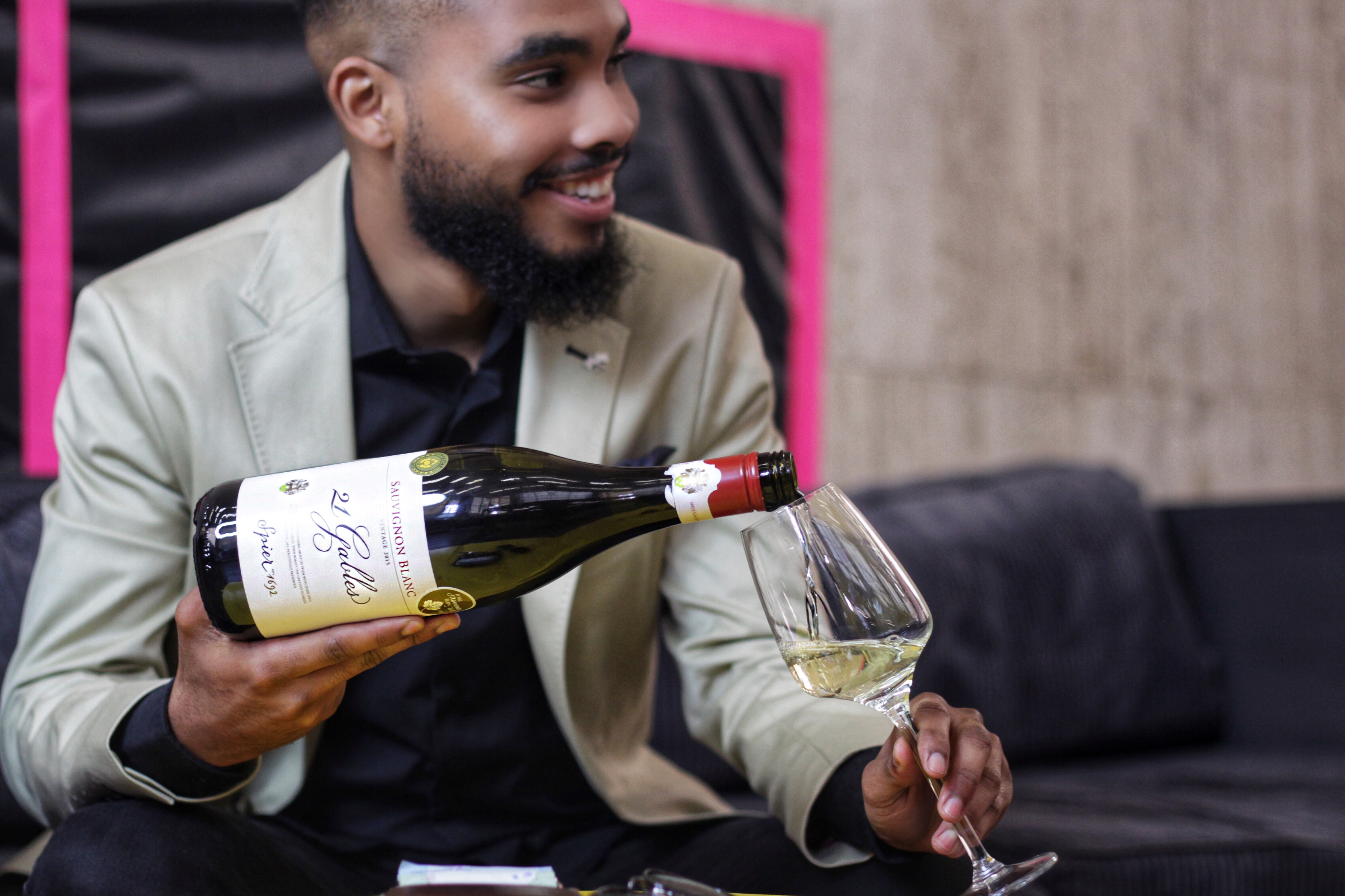 Competition Time!
If you follow me on Instagram (which I hope you are), you'll know that I just hit 5000+ followers. So Spier Wine Farm and I are giving away a case of wine to one of my readers. You simply enter by scrolling to the comment section below, and telling me what useful tip you'd give to someone who's new to wine. Once thats done, follow me on Instagram and Twitter to complete your entry!
I look forward to reading everyone's tips!