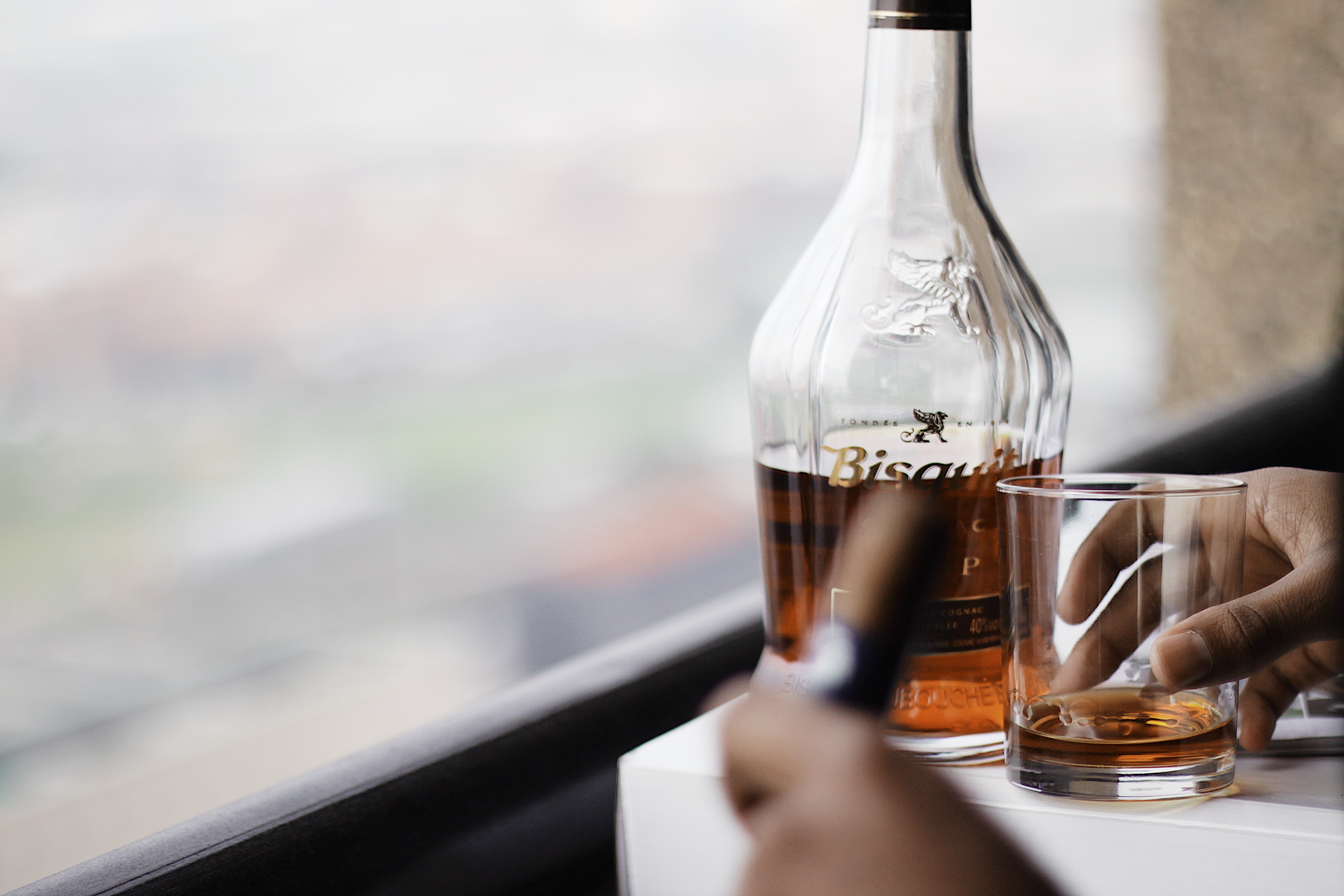 So for a while now, cigars for me have been a symbol of status and a good companion of "le good life" for me and that perception was one I was given by influential figures such as Jay-Z and P Diddy (or whatever he calls himself now). I used to only enjoy a stogie in the club to complement my look and the euphoric atmosphere of The Boo (also known as Taboo Night Club). But as of late, I decided to start enjoying a smoke in the comfort of my home, where I can taste all these notes and flavours my Tobacconist always tells me about. But I couldn't just smoke one without having a beverage to complement it, so I decided to do some research as to what the ideal drink(s) to pair up a cigar with are.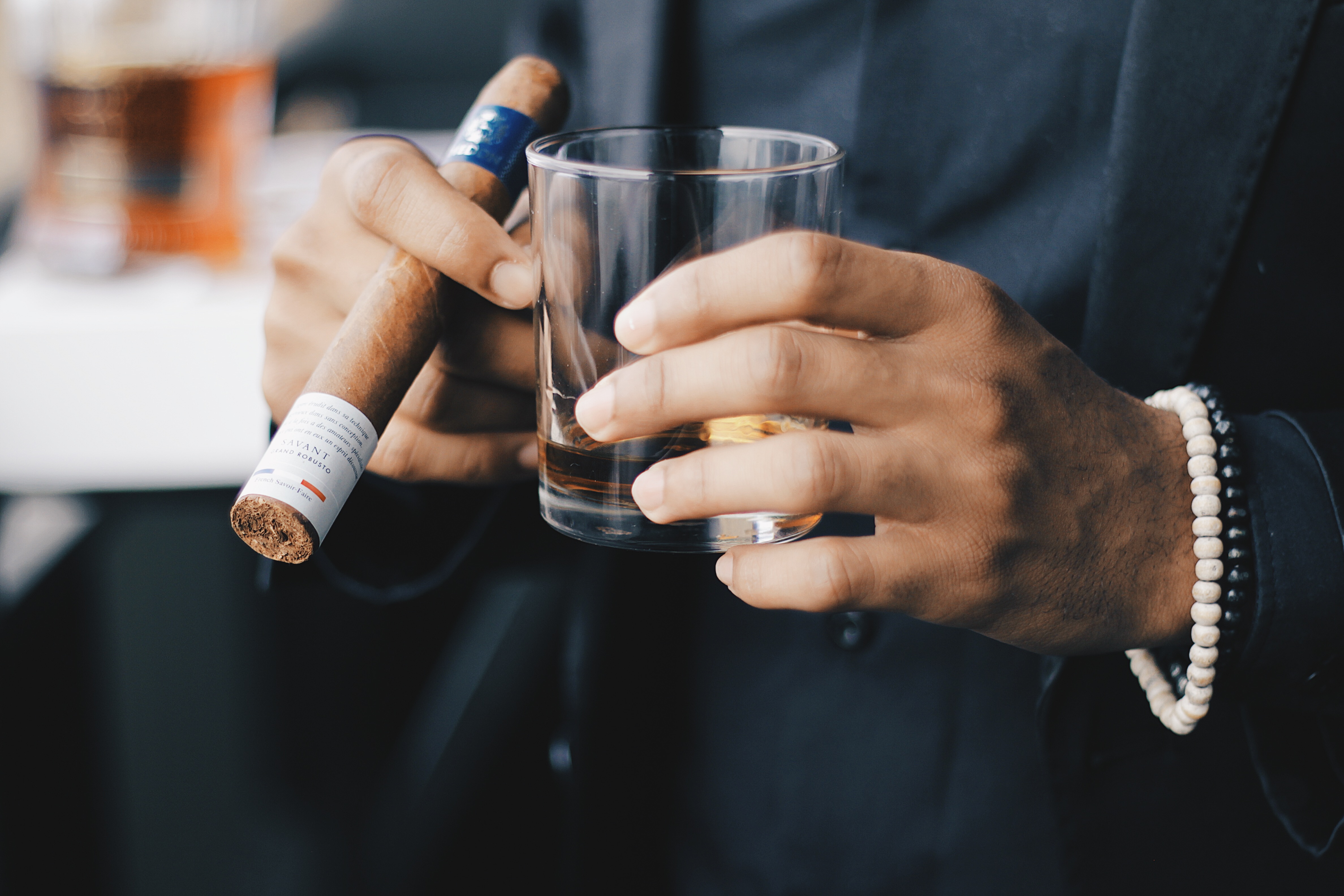 Traditionally, men such as Fidel Castro and Winston Churchill are known to have enjoyed their cigars with cognac, but according to my research, beverages such as coffee, aged rum, whisky and aged Tequila, wine/champagne, and even beer work well too; it's just really dependent on your palette, mood, and budget of course. Vodka, gin and other white spirits don't work as well as the flavour of the cigar overpowers the spirit.
For the purpose of this article, I'll focus on the traditional pairing of a cigar with cognac. Arguably the most famous pairing, cognac is considered to be an ideal beverage to enjoy with a cigar.
Just to give context, cigars can be described as full (strong), medium or mild (delicate). Body refers to the strength or intensity of the smoke. Cognac can be described as, but not limited to, VS ("very special"), VSOP ("very superior/special old pale), and XO ("extra old"). These are quality grades that are often dependent on the ages of the various cognacs found in the blend.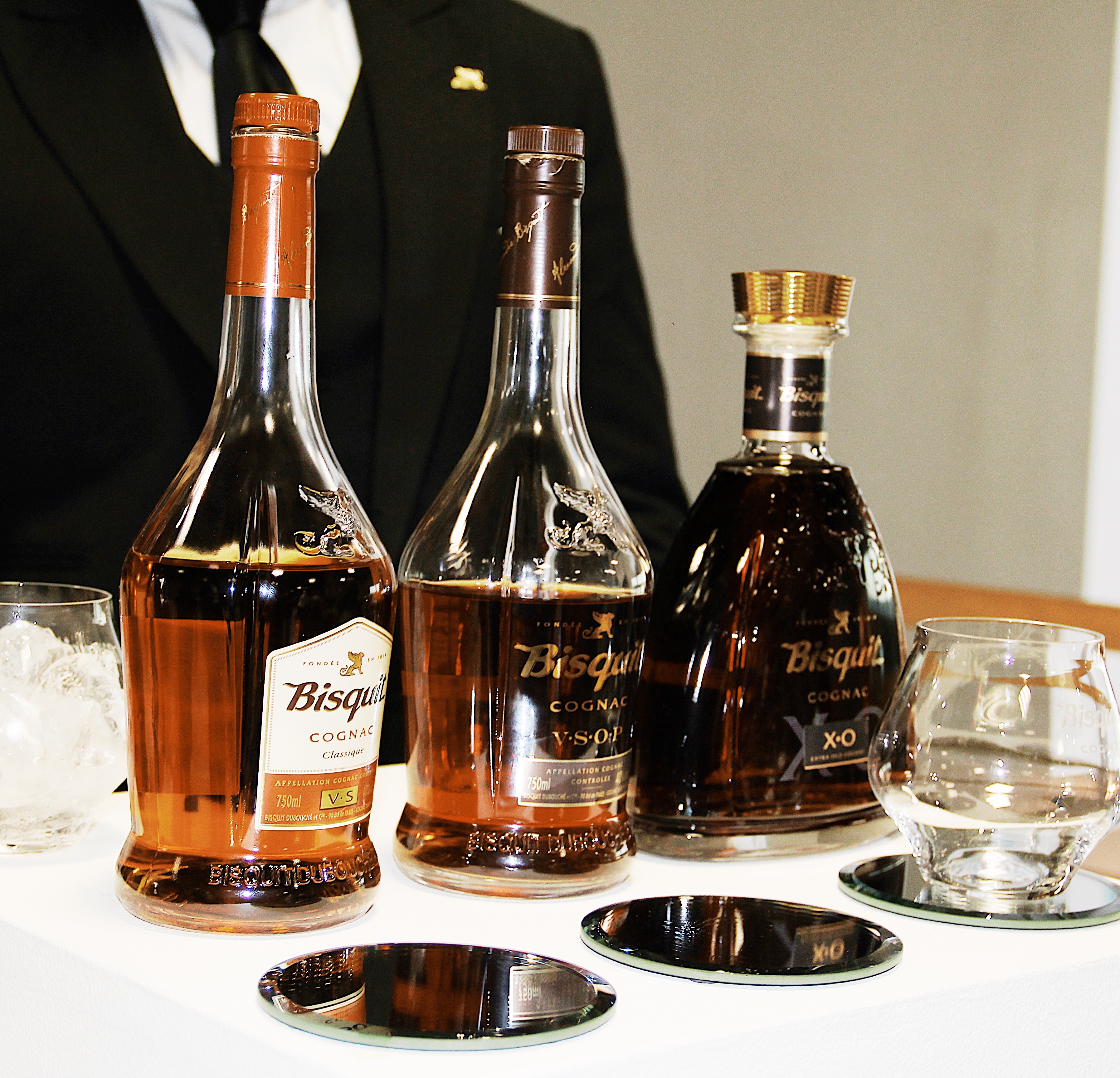 The key to pairing
The key to pairing a cigar with a beverage is to match the body of the two. So the same way you'll pair the flavours profiles of food and a wine is the same way you'll pair up a cigar and a beverage. There are some exceptions when it comes to this, but due to the fact that I am still learning, we'll start with the basics.
If you're going to smoke a milder bodied cigar with subtle fruity or floral aromas such as a Hedon Eclantant or a Romeo Y Julieta No. 1, you want to match it with a younger, fruity cognac such as Bisquit VS.
Medium bodied cigars with rich floral aromas and a light spicy flavour such as a Hedon Rêveur, Partagas Serie D No. 4 or Montecristo No. 2 will go well with Bisquit VSOP due to its sweet-spices and honey taste.
For full bodied cigars with robust spicy, leathery, cocoa notes, such as the Hedon Savant and the Cohiba Esplendido (notorious for being one of the most counterfeited cigars in the world) it is advisable to get a full-bodied cognac such as Bisquit XO. This cognac's mocha, cedar wood and liquorice notes will easily complement a full bodied cigar.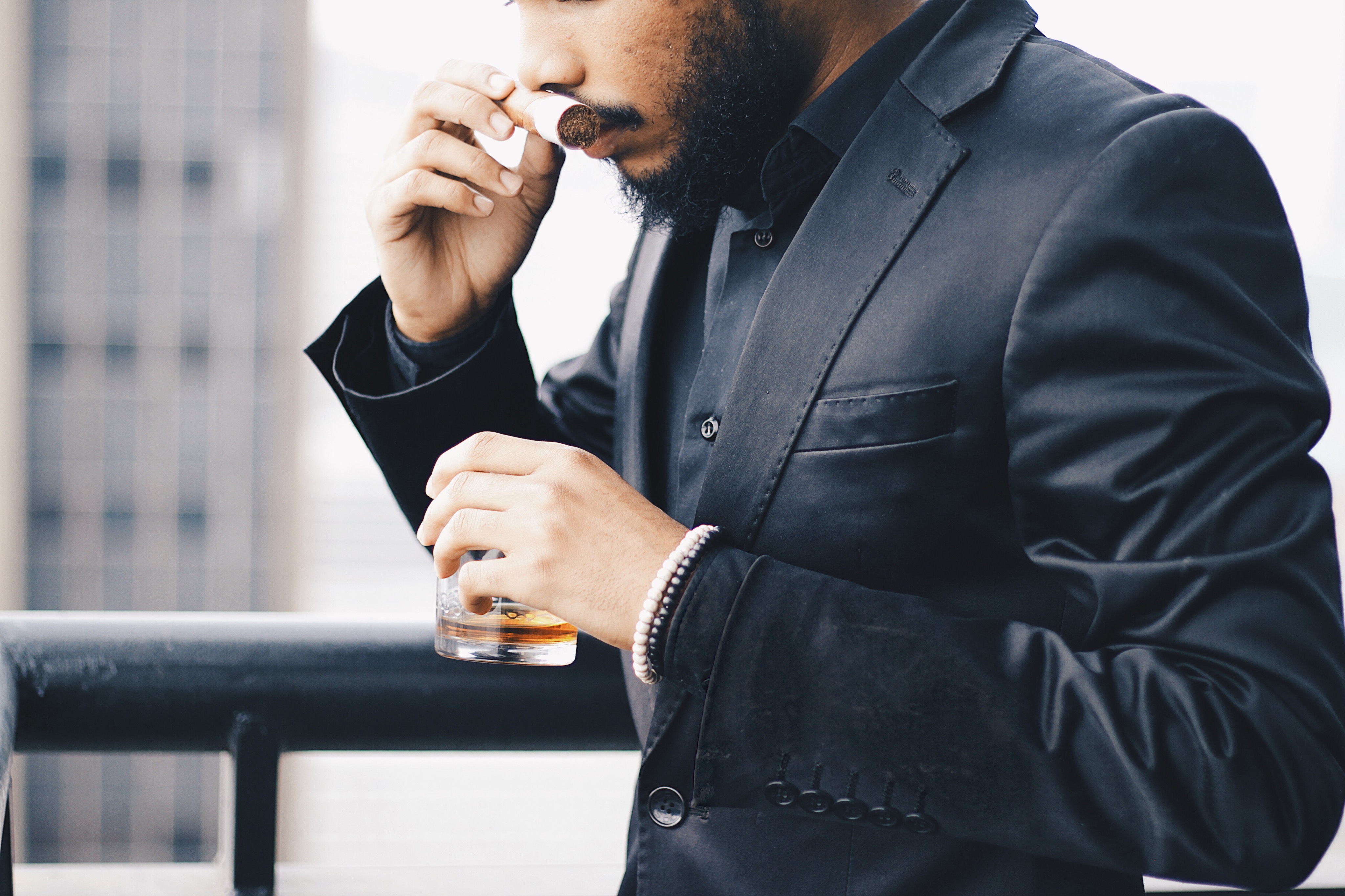 I'll close off this post by stating that whether a pairing (or the cigar/cognac individually) is good or bad solely depends on your preference. I prefer having a Hedon Savant or a Partagas Serie D No. 4 with a VSOP. So feel free to mix and match any of the above recommendations until you get something that suits your palette.
-Information is from various sources including Cigar Aficionado, my GP, Dr T  Shipalana, and my own personal experience.