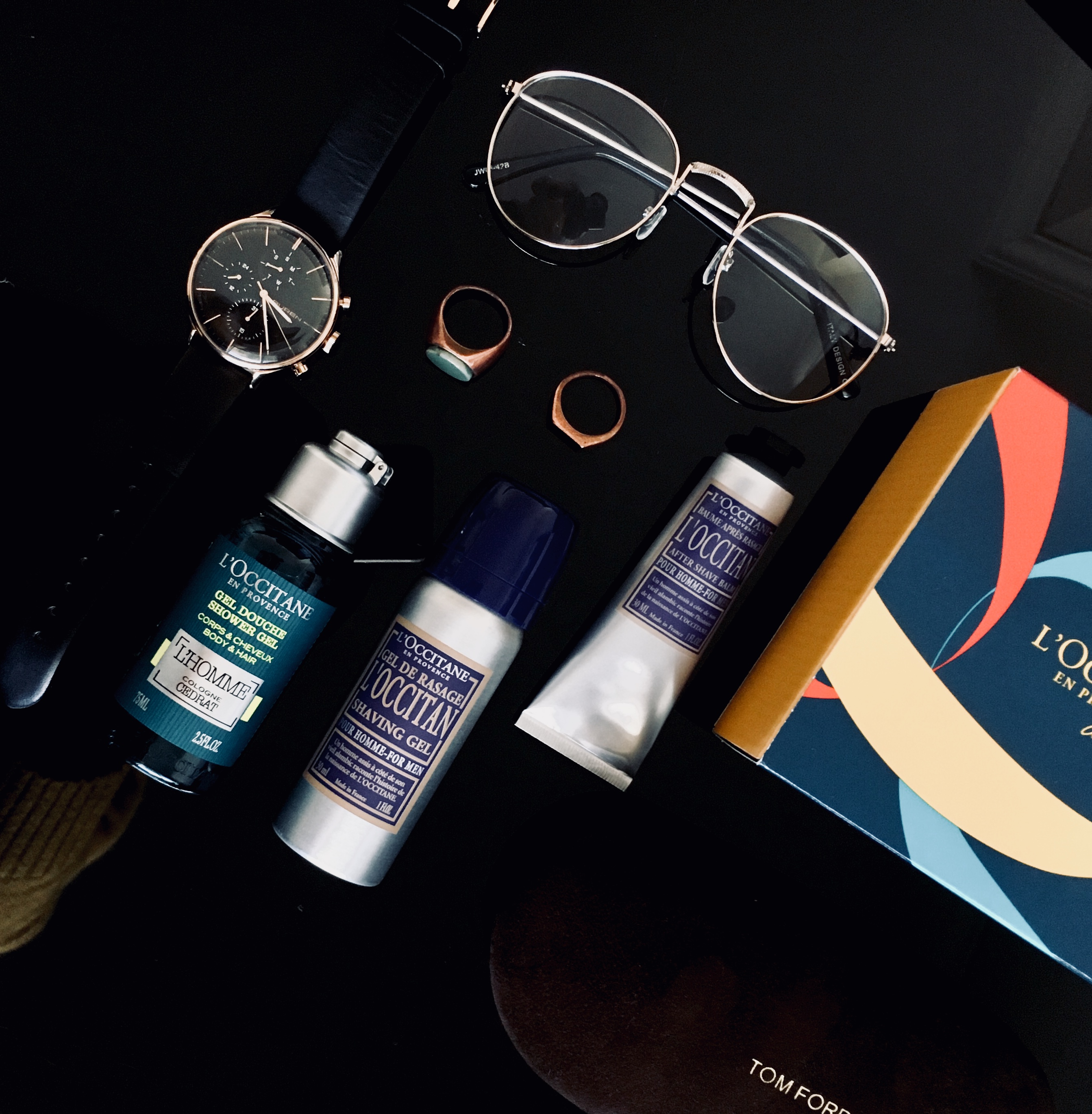 I don't really shave much, mainly because I enjoy having facial hair. The other possibility might be that I look 16 or so without it, I guess we'll never really know.
What I actually do is that I trim my beard along my cheeks and on my neck to keep things neat and tidy. The issue is that when I do shave, I use both a razor and a portable electric trimmer. The trimmer is to shape my beard and the razor is to make sure everything is smooth. This causes razor burn. If you've shaved, you'll know that razor burn is annoyingly uncomfortable as your skin is quite sensitive. 
My family over at Manbox recently sent me a shave pack with some shaving gel, shaving balm and a hair and body shower gel. So I receive the package and it turns out its's L'Occitane products! Hailing all the way from the south east of France, in the province of, well, Provence; L'Occitane embodies natural and sustainable luxury and goodness. If you've walked through Sandton City chances are you've gotten a whiff of their spicy, aromatic store. Needless to say how excited I was!
L'Homme Cologne Cédrat Shower Gel
When you shave, you actually want to do it right after you shower. This is because the warm water and steam from the shower opens up your pores and makes your hair soft. This is ideal shaving prep.
The shower gel has a zesty and aquatic scent similar to the one found in their Cédrat cologne which smells ridiculously amazing. The kind of stuff you want to use before a date with your crush, or an interview. It actually made me think that I've been wasting my money on regular shower gel. I'm fully converted there.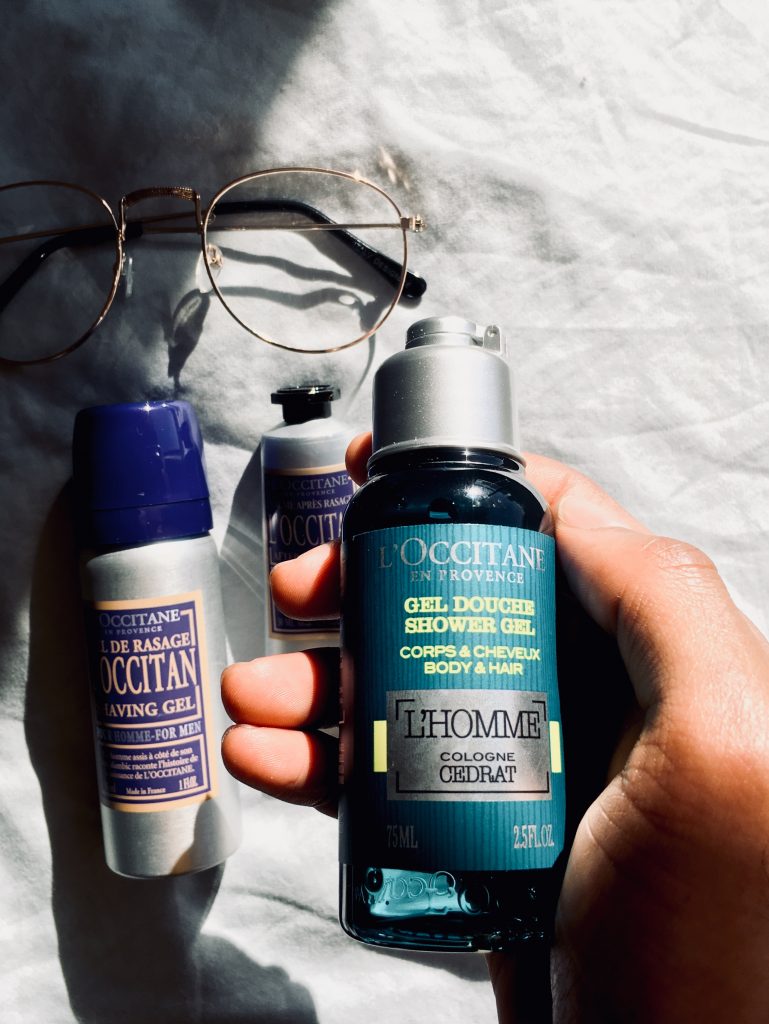 L'Occitan Shaving Gel
Now that the pores are open and the hair is nice and soft, I apply some shaving gel to my neck and cheeks. The shaving gel foam is somewhere between rich and light, and also has a great scent. It soften up my hair and skin a bit more, and lubricates the surface in order to minimise razor burn. It leave your skin feeling very soft with only a slight tickle on the surface.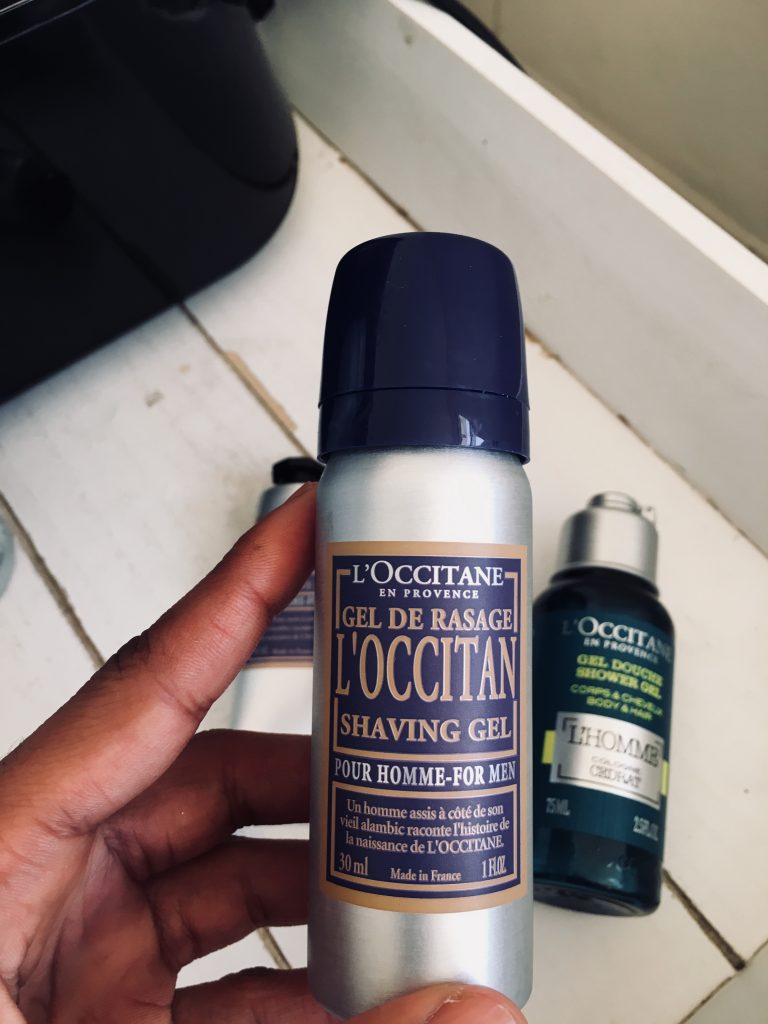 L'Occitan After Shave Balm
Then comes the after shave balm. This is a serious discussion we has gents need to have with ourselves and our barbers; we can't keep using "spirit" post-haircut and shave. The time to take proper care of our skin is here now and methylated spirits doesn't have a place here.
The shaving balm is rich and creamy and smoothes your skin almost immediately. This takes away the slight tickle I referred to above, and is not as harsh as that other purple liquid I just referred to.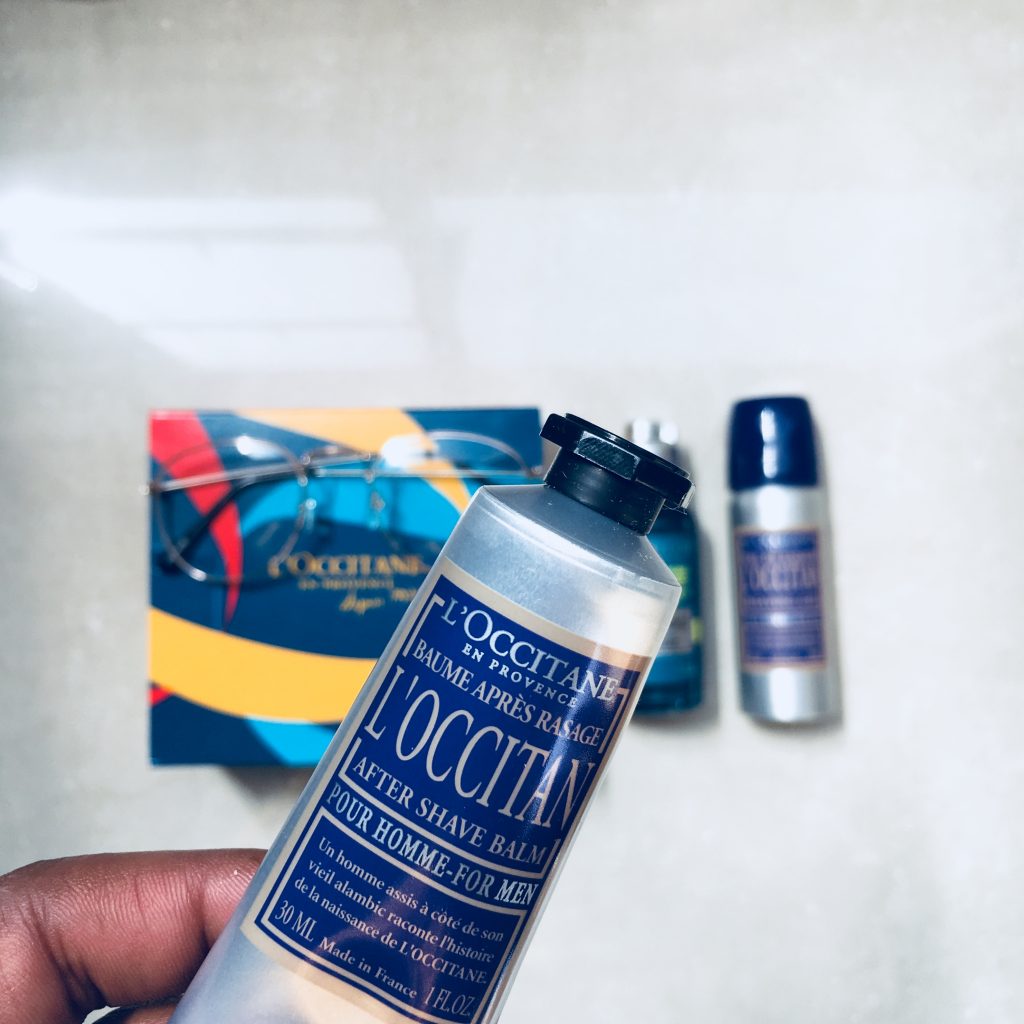 This is an ideal trio to take with you to your barber for your weekly haircut. No offence to your barber if they have quality products, but we all know most barbers cut costs in that department.
With that said, this is also an ideal trio to get a dad this Father's Day (17th June). You can shop the package on L'Occitane's website or on Manbox.co.za. The fam at Manbox also happens to be running a competition so click here and you might end up scoring some hectic brownie points with Dad this Father's Day!