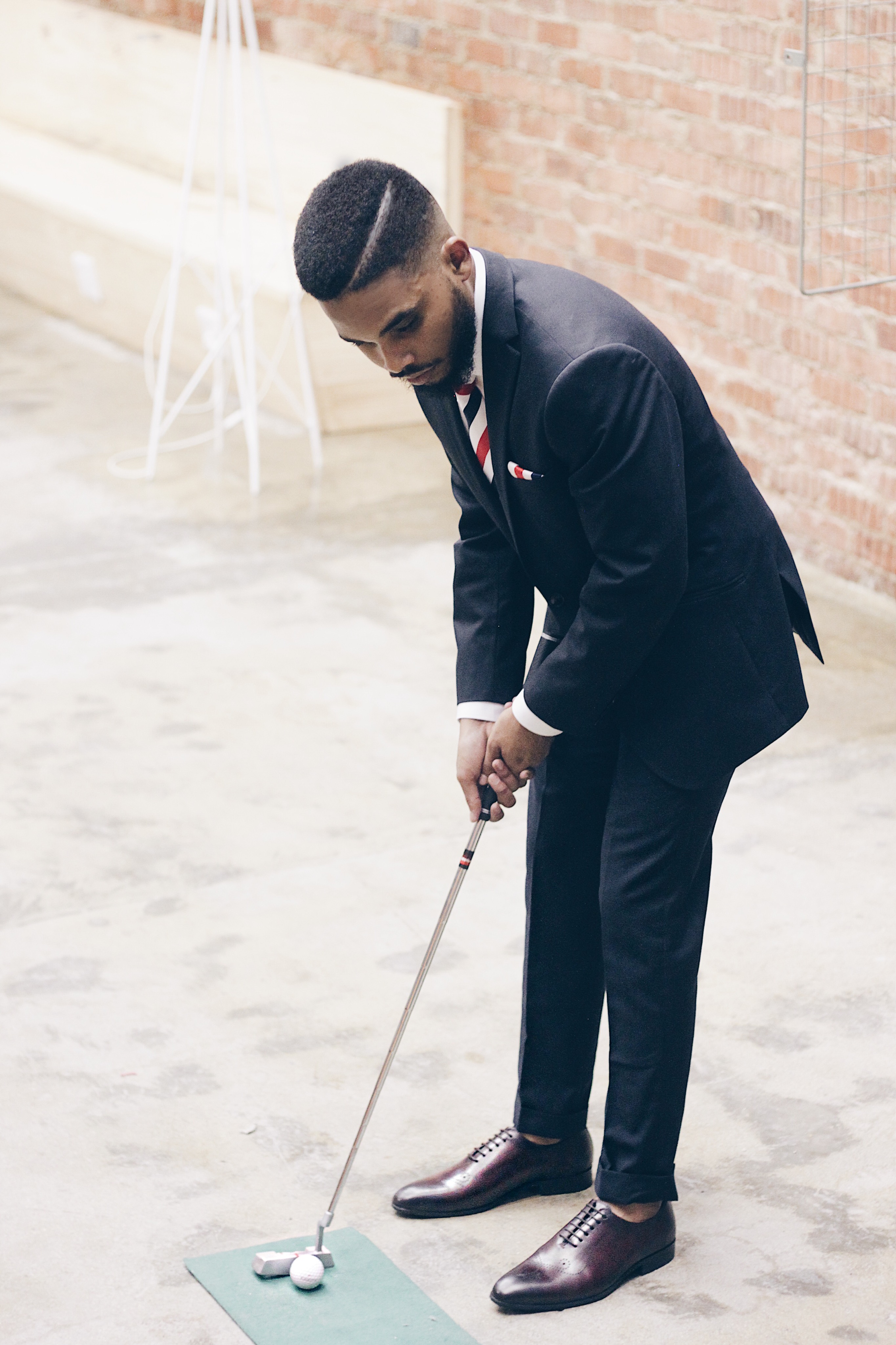 In my personal experience, being well dressed for the office has proven to be as tricky as figuring out what meal your girlfriend wants you to bring her. A lot of fields, such as banking, are very conservative and old school, therefore mere Happy Socks might be seen as over accessorising.
The key to being well dressed for the workplace is subtlety; this, of course, depends on which field you're in and whether it allows for a bit more creativity. It's the subtle details of your outfit that will set you apart from your colleagues. They might not know what it is exactly, but they'll see that you're in a league of your own.
The Fit
The most important factor when it comes to sartorial matters is the fit of your suit. You can wear a suit made of the best materials in the best colour, but you lose the plot if it doesn't fit you.
They key here is to make sure that your suit is always tailored or altered to fit you properly. If the suit doesn't fit well, It won't look good.
The Detail
It's the tiny details that really count: a tailored fit, the pen, belt, shoes, socks, and that sleek messenger bag/briefcase. Invest in these key items to complete your look; it's worth every cent.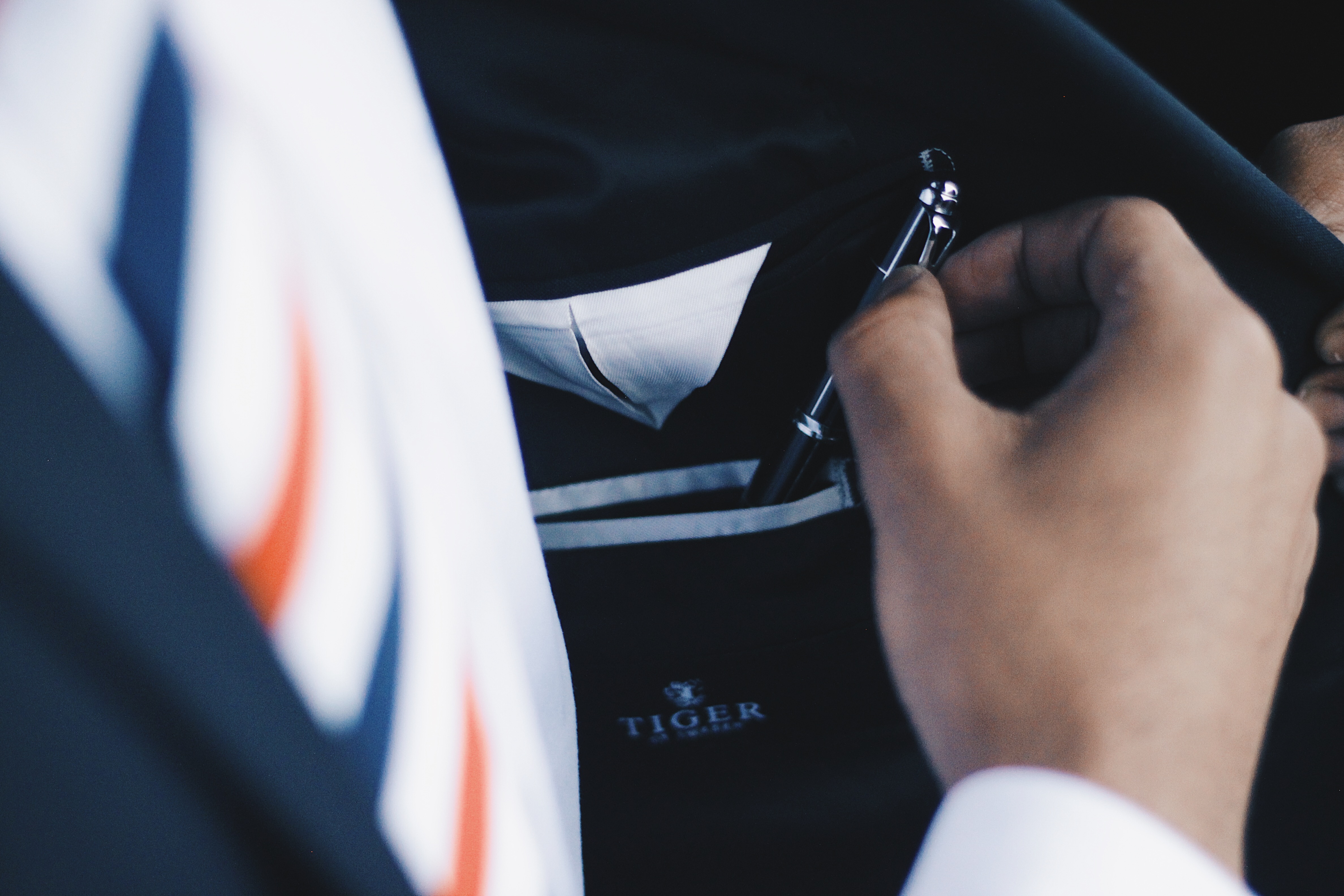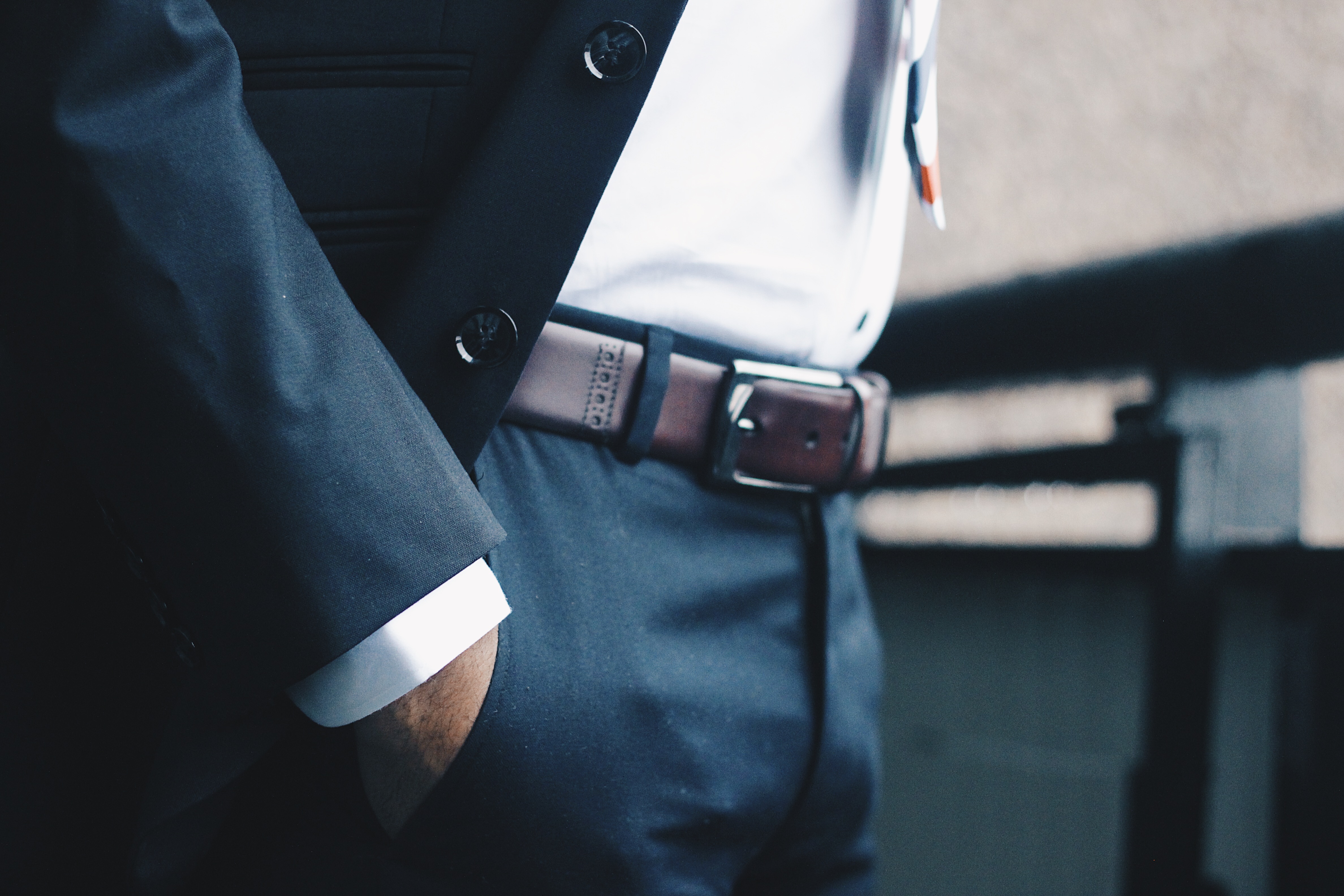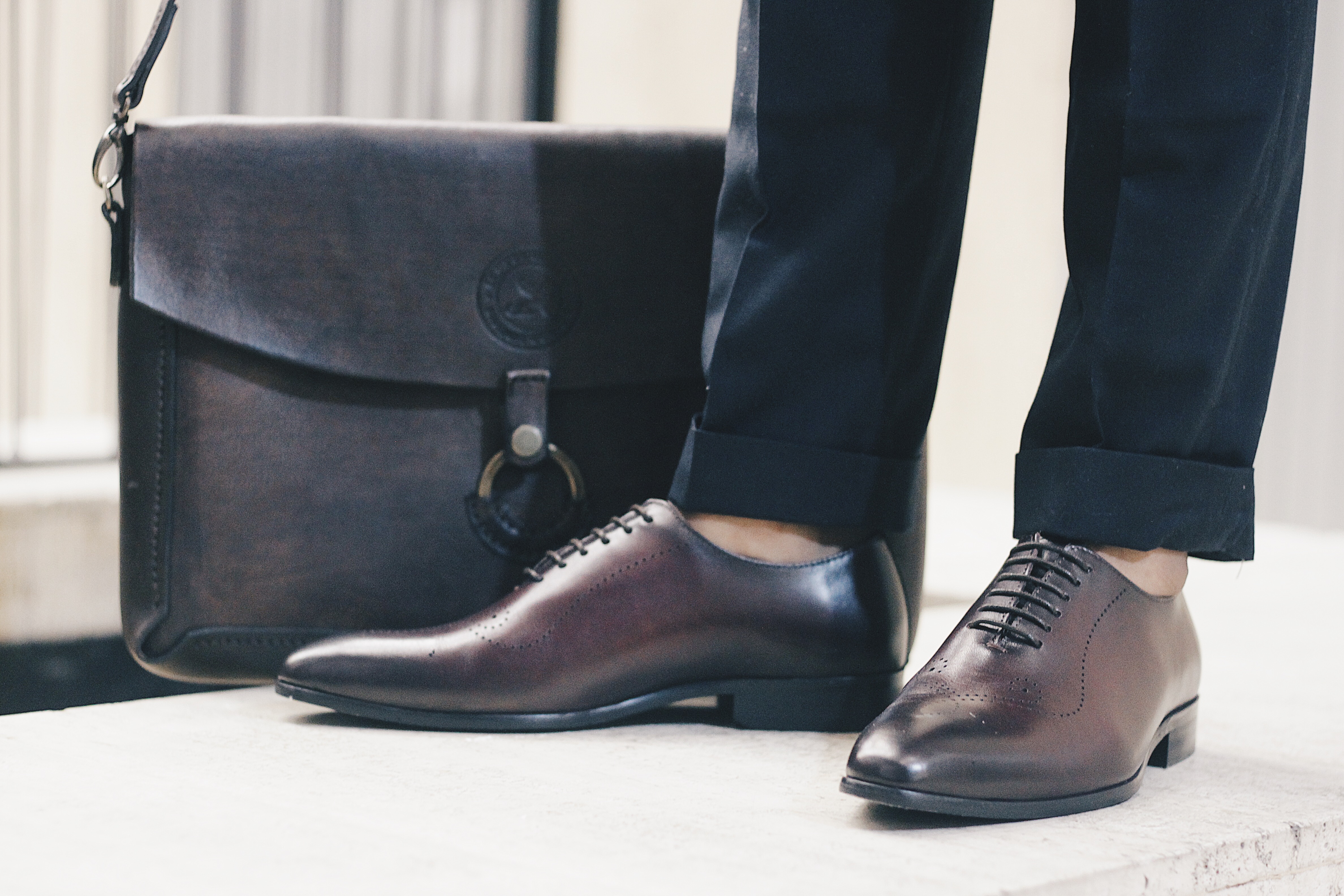 The Grooming
I've heard ladies saying that a haircut can be the key factor in deciding whether or not they will allow you to take them out for coffee; so visit your barber as frequently as you need to freshen up that haircut and trim.
Look into getting your eyebrows threaded and throw in a facial while you're at it, you know, for ambience.
All of these contribute to your whole look and are therefore important.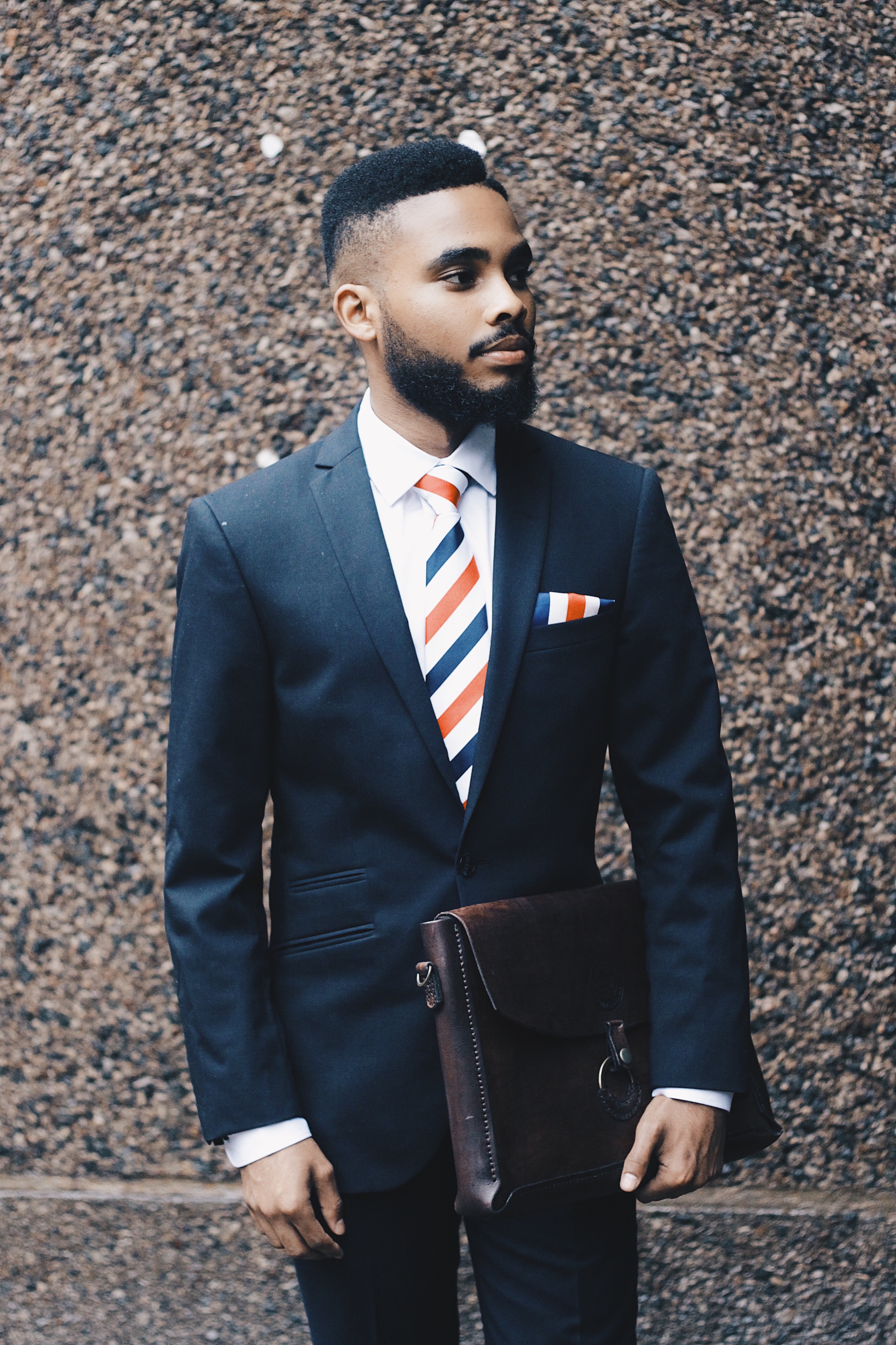 The Tie
Get the knot that's right for you. A very large/skinny knot is detrimental to your outfit. Try out different knots (you can find step-by-step tutorials here) and figure out which one best suits your face shape, neck size and your shirt.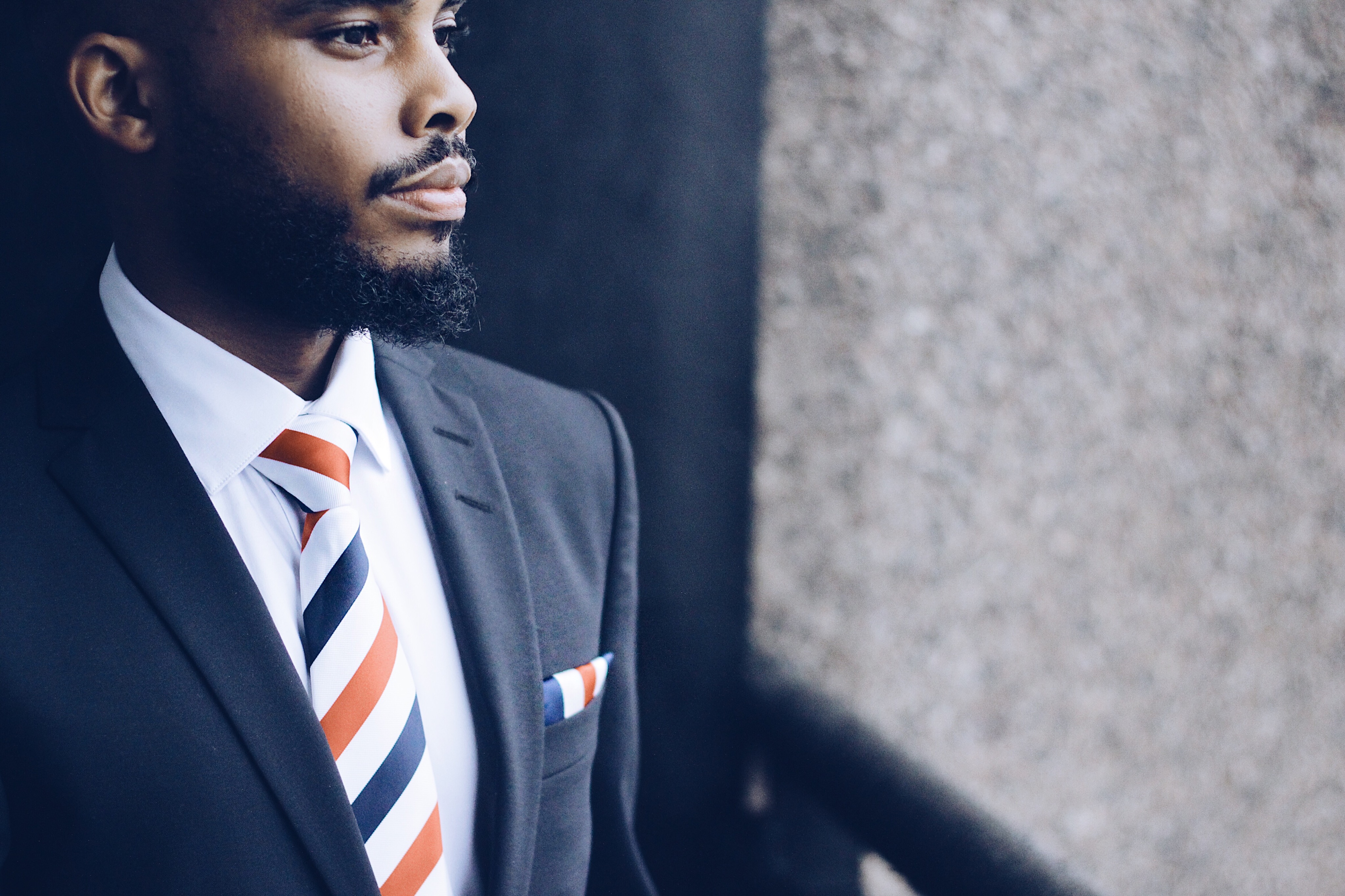 The Patterns
Combining patterns is tricky but if you do it well, you'll be getting dap all around the office. The easiest way to do this would be to get an accessory pack which comes with a tie/pocket square/tie bar/lapel pin/scarf. Mr Slimfit and Sprezzabox sell some really clean ones; Alternatively, Topman, Edgars, Twill, and the Tie Shop usually have a range you can choose from.
It gets a bit tricky with the shirt so I'd advise you to keep the detail there as subtle as possible so that the rest of the accessories do the job for you.
The Bearded Muse is running a competition with Bisquit and Wolf & Maiden where you have the chance to win a hand-made, genuine leather Wolf & Maiden messenger bag. All you have to do is:
1. Follow me (@TeeKay_M) on Twitter/Instagram
2. Post a picture showing me how you dress for success using either the above tips or tips of your own.
3. Tag me on the posts, and use the hashtag #TheBeardedMuseXBisquit.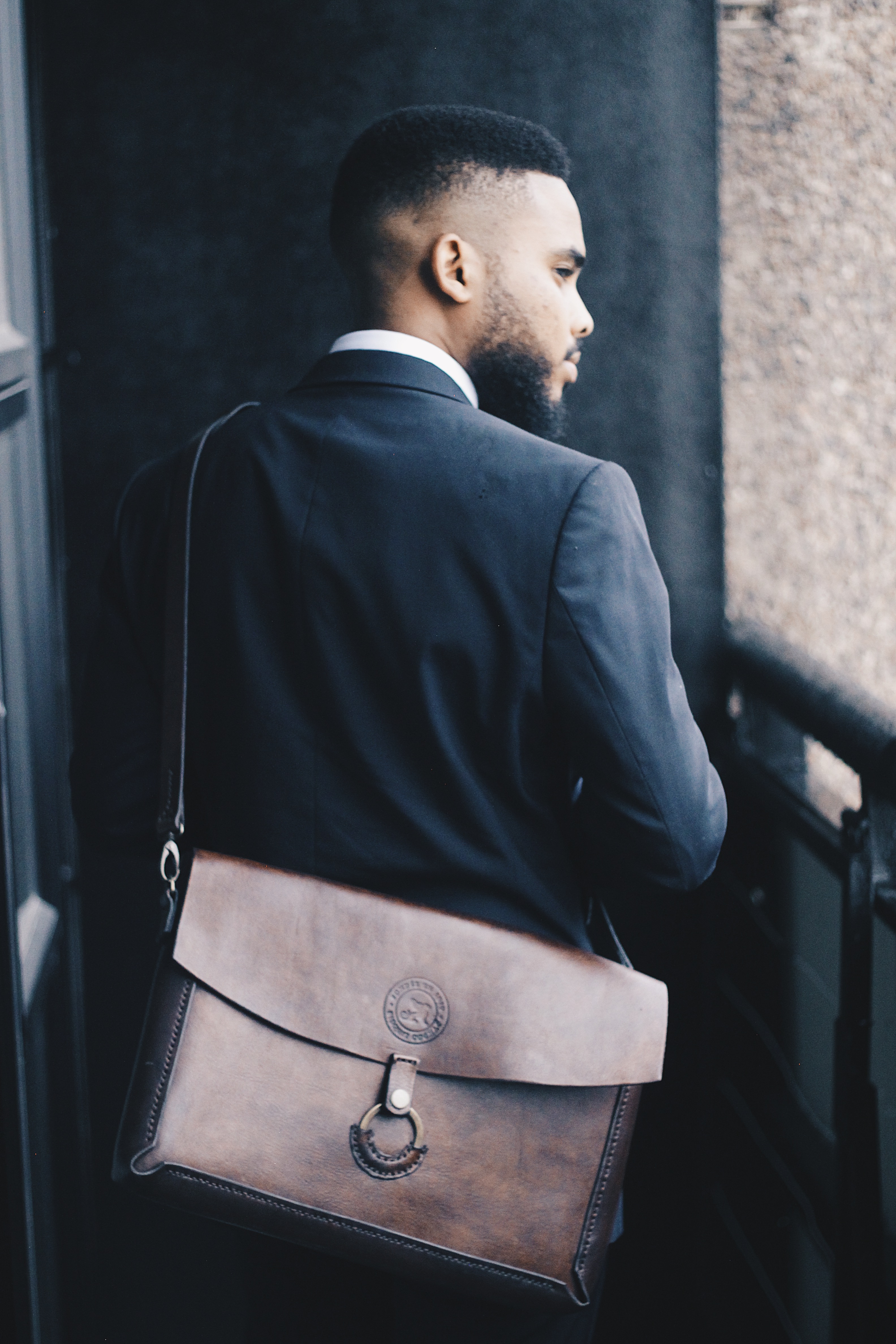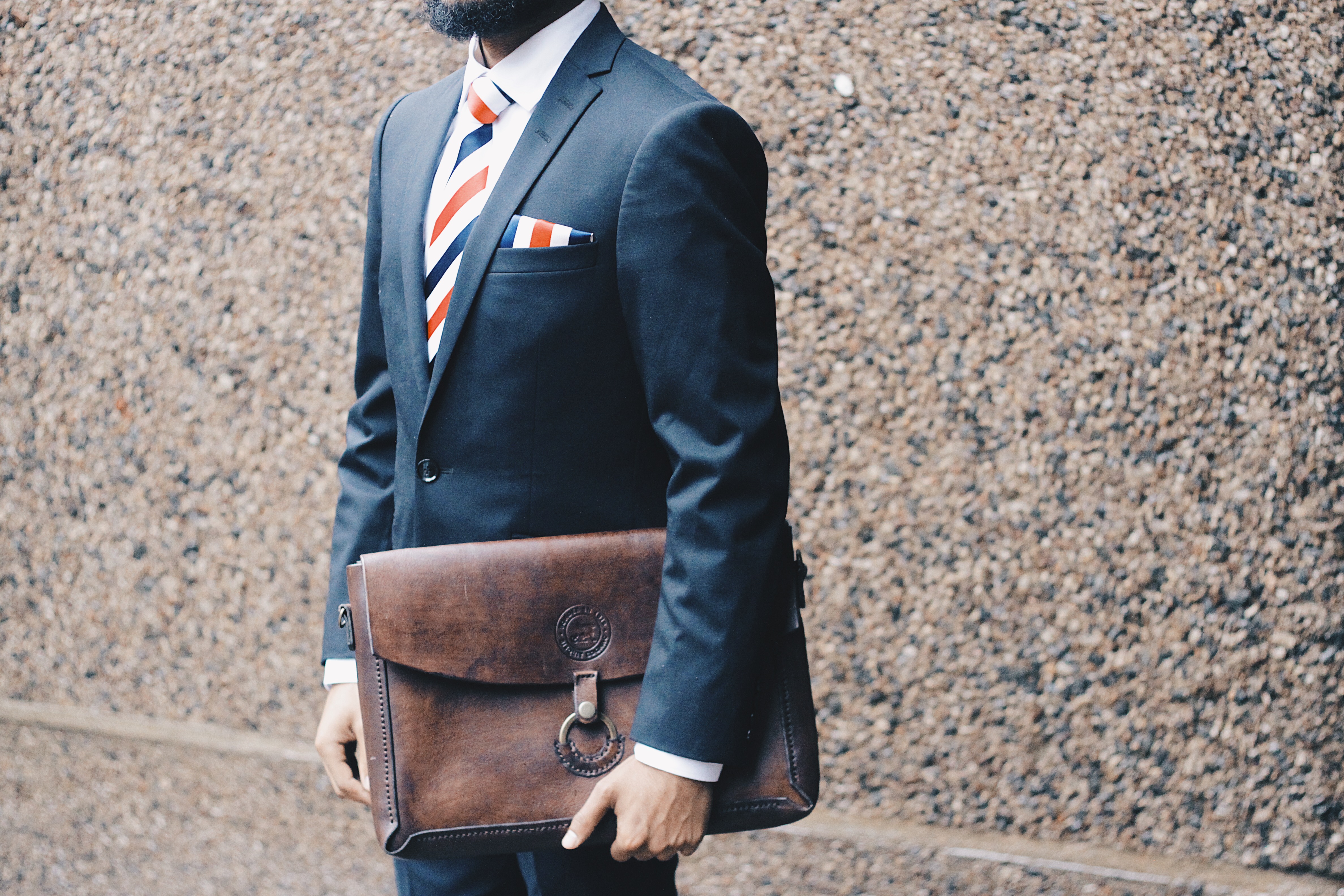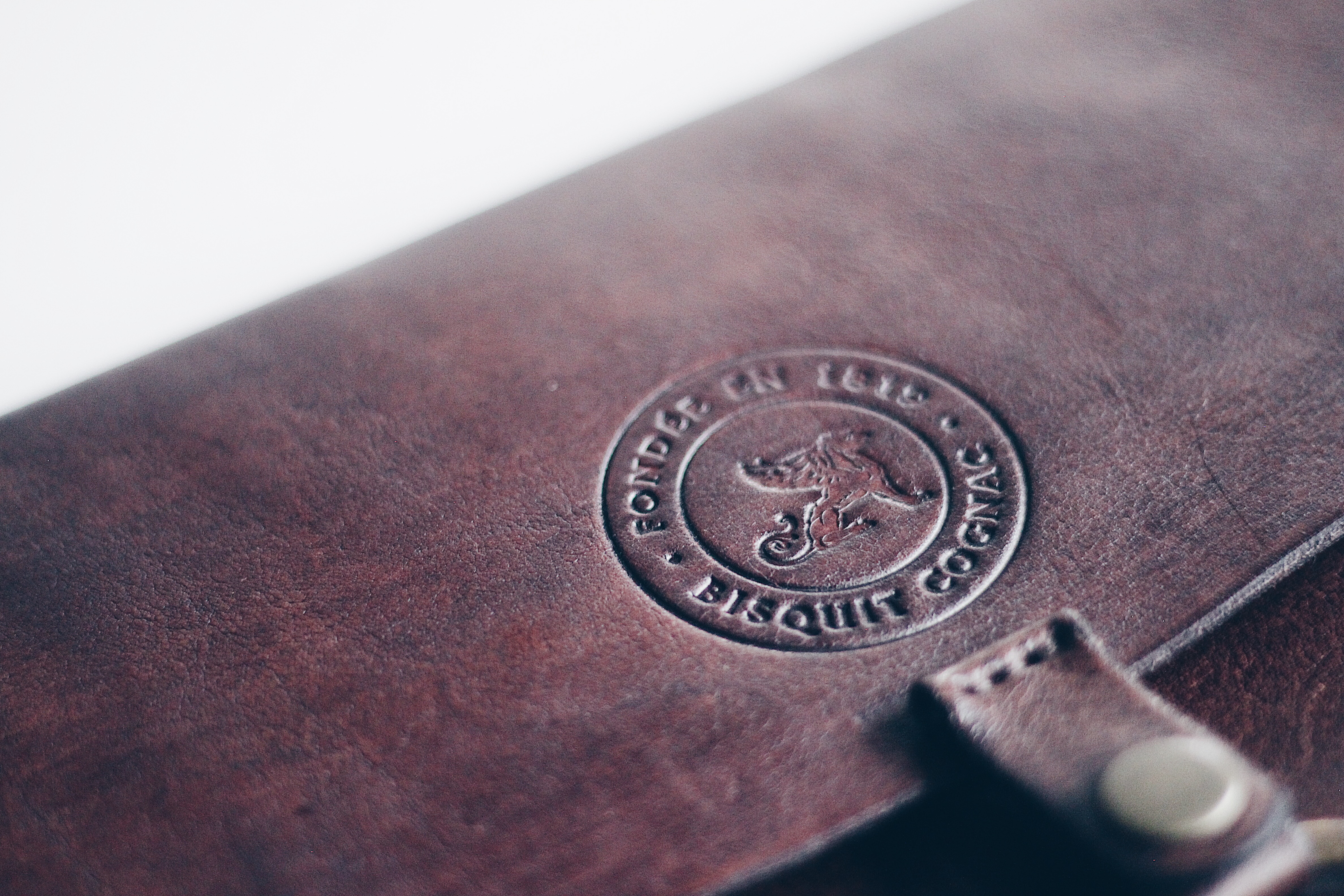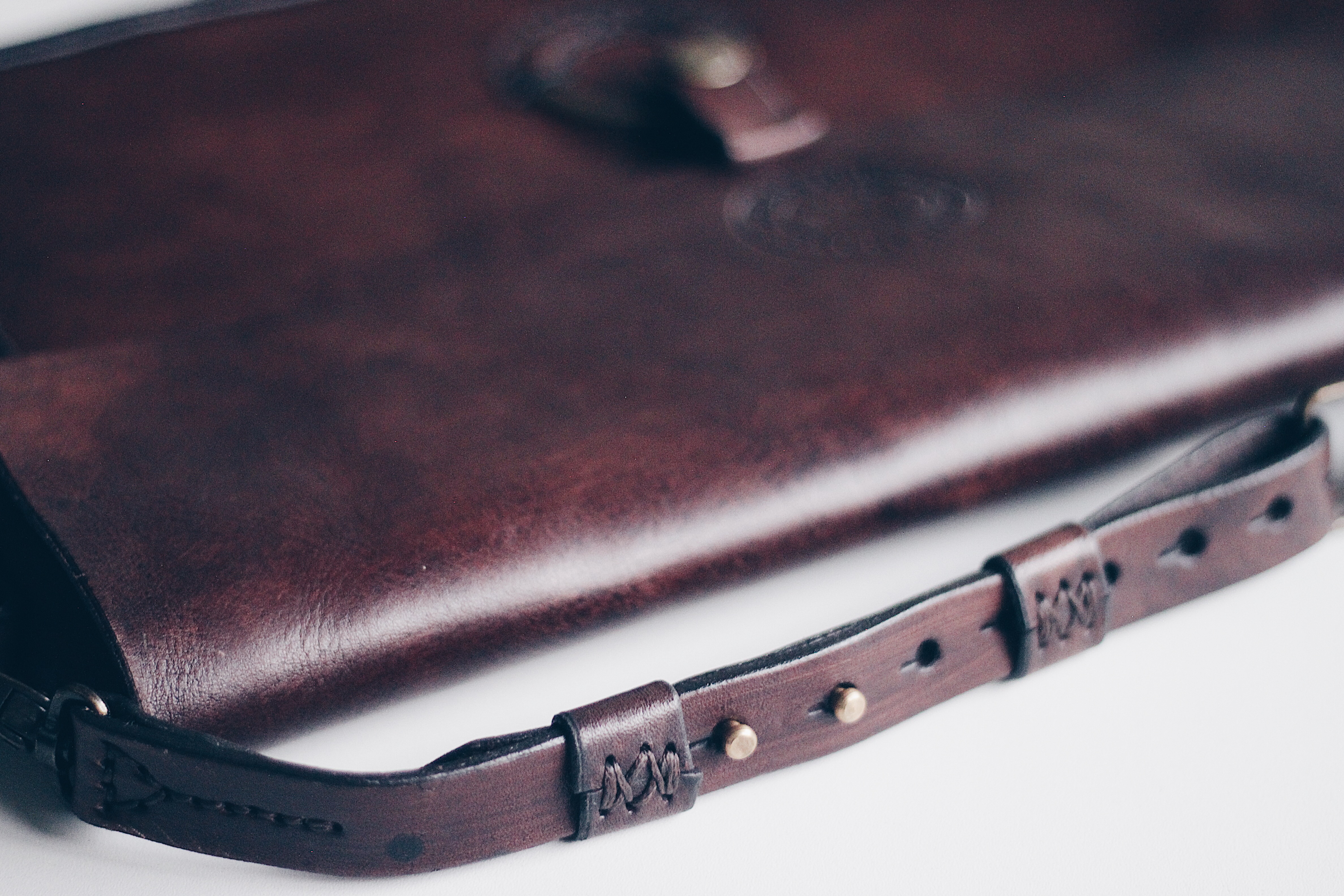 This competition will run from the 21st until the 28th of February and winners will be announced on Instagram/Twitter on the 1st of March. Good luck!